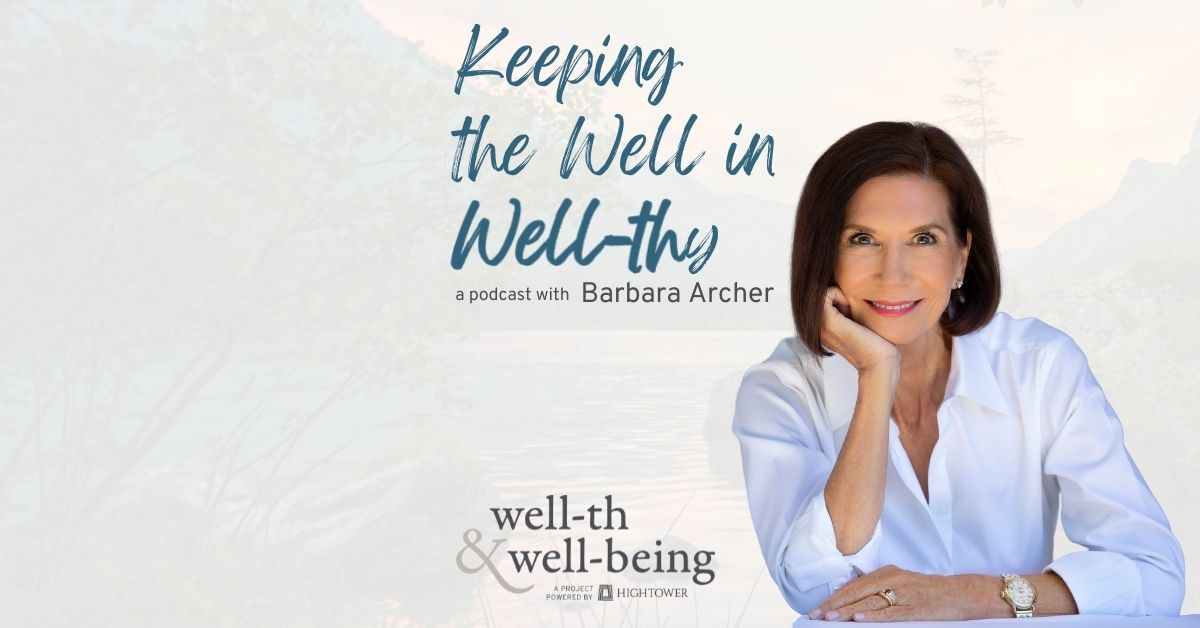 Brain Play for Sharper Thinking with Dr. Cynthia Green (Ep. 3)
Brain Play for Sharper Thinking with Dr. Cynthia Green (Ep. 3)
Have you ever had trouble recalling someone's name or wondered why you went into a room to get something? Have you ever worried about staying mentally sharp as you age? 
With dementia on the rise, as someone in the world develops it every three seconds, it is not uncommon to worry about losing your memory and staying mentally healthy.
In this episode, Barbara Archer is joined by Dr. Cynthia Green, President and Founder of Total Brain Health, a lead provider of training products and services to improve your memory and overall brain fitness. As a clinical psychologist and author of six different books, Dr. Green is here to offer us her wisdom on how to keep your brain active, improving overall brain wellness.
Dr. Cynthia Green discusses: 
How we can engage across a blueprint of wellness

  

How poor brain health is directly related to diseases and memory loss

Important practices you can incorporate into your daily life that can refresh your brain and keep it active

How cognitive vitality can help us create a longer, healthier lifespan

And more
Connect with Barbara: 
Connect with Dr. Cynthia Green: 
Third-party links and references are provided solely to share social, cultural and educational information. Any reference in this post to any person, or organization, or activities, products, or services related to such person or organization, or any linkages from this post to the web site of another party, do not constitute or imply the endorsement, recommendation, or favoring Hightower Advisors, LLC, or any of its affiliates, employees or contractors acting on their behalf. Hightower Advisors, LLC, do not guarantee the accuracy or safety of any linked site.
Podcast: Play in new window | Download | Embed