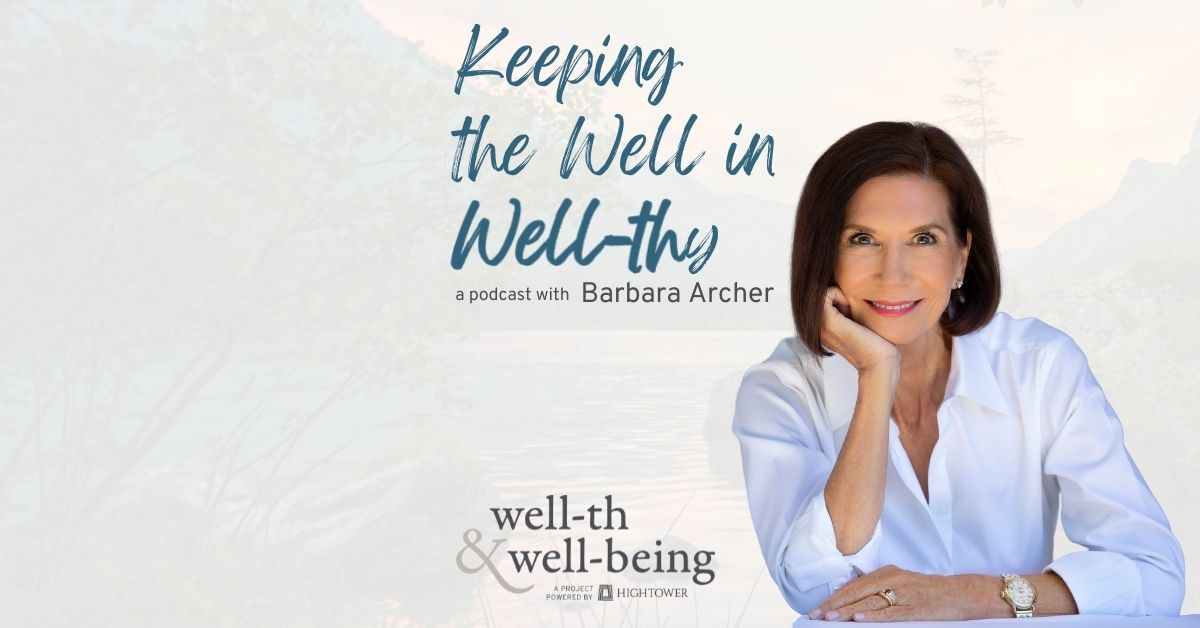 Surviving and Thriving: A Five-Time Cancer Survivor's Journey of Healing and Empowerment with Bill Potts (Ep. 11)
Surviving and Thriving: A Five-Time Cancer Survivor's Journey of Healing and Empowerment with Bill Potts (Ep. 11)
Have you or someone you loved ever been diagnosed with cancer? Do you have questions on second opinions? How is cancer staged or graded? Do you want to know what the myriad of tests and treatments mean and what to expect during a particular test or treatment?
Welcome back to another episode of Keeping the Well in Well-thy. In this episode, Barbara Archer sits down with successful entrepreneur and five-time cancer survivor, Bill Potts. After lecturing and completing his MBA at Tulane University, Bill became a co-founder of the marketing agency, Remedy 365, which then jump-started his career managing for IRONMAN, a triathlon startup. 
As a businessman who has beat cancer five times, with number six in progress, Bill wrote an inspirational guide, 'Up for the Fight: How to Advocate for Yourself as You Battle Cancer―from a Five-Time Survivor' where he shares his personal cancer story, outlining everything you need to know to take on the fight headstrong. 
Barbara and Bill discuss: 
Resources:
Connect with Barbara: 
Connect with Bill C Potts: 
About our Guest: 
Bill's 20-year battle has shaped his life and priorities.
He has had a successful work career, with FosterGrant, MIRUS, IRONMAN, Clearwater Marine Aquarium, and as the co-founder of a marketing agency, Remedy 365. But Bill's family is his priority and a big reason why he has fought so hard to beat cancer five times so far, with #6 in progress and #7 just a few years away.
Bill loves to run, is an IRONMAN athlete, and has found great purpose in writing this book. With a simple goal – to help others in their journey. The book gives purpose to the pain he has experienced.
Third-party links and references are provided solely to share social, cultural, and educational information. Any reference in this post to any person, or organization, or activities, products, or services related to such person or organization, or any linkages from this post to the web site of another party, do not constitute or imply the endorsement, recommendation, or favoring of Hightower Holdings, LLC, or any of its subsidiaries, employees or contractors acting on their behalf. Hightower Holdings, LLC, do not guarantee the accuracy or safety of any linked site.
Podcast: Play in new window | Download | Embed