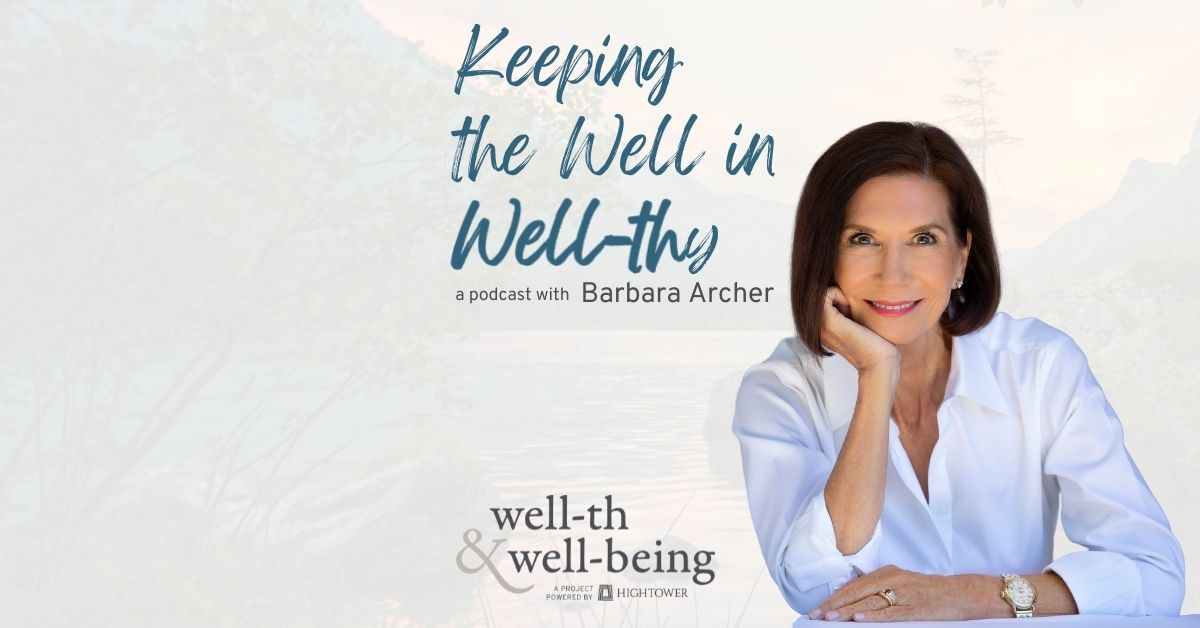 Unlocking the Secrets of Bone Health with Claire Gill (Ep. 12)
Unlocking the Secrets of Bone Health with Claire Gill (Ep. 12)
Have you heard stories about the frailty of age and the risk of breaking bones? Did you know that osteoporosis contributes to 2 million broken bones and 19 billion related costs each year? 
By 2025, it is anticipated that this will rise to 3 million fractures and 25 billion in costs annually. 
So how do we identify this risk of bone loss or osteoporosis? 
In this episode, Barbara Archer is joined by Claire Gill, CEO of the Bone Health and Osteoporosis Foundation since January 2013, when she led the rebranding of this Nonprofit Organization. Claire has dedicated her life's work to promoting strong bones for life and reducing human suffering through programs of public and clinical awareness, education, advocacy, and research. And if you think that is impressive, she then launched the National Menopause Foundation to be a trusted source to raise awareness and understanding of menopause through education, activism, and community building. 
You don't want to miss this episode!
Barbara and Claire discuss: 
What osteoporosis entails and how it can affect your overall health

Telltale signs to look for in bone health when aging 

How you can alter your lifestyle to maintain the bone density you have right now

….And more!
Connect with Claire:
Connect with Barbara: 
About our Guest: 
Ms. Gill is an accomplished leader with more than 25 years of diverse experience in nonprofit and for-profit businesses. Most recently she served as Chief Marketing Officer and Chief Mission Officer at NOF. She was instrumental in the implementation of the NOF National Bone Health Policy Institute, which seeks to develop and guide governmental and insurance policy related to bone health and has facilitated the development of a series of roundtables to bring together private insurers, governmental agencies, physicians and patients to focus on the development of sound bone health policies and practices. During her short term as interim CEO of NOF (Jan 2020 to present), she has re-energized and re-focused the Foundation, bringing her wealth of knowledge, and prior experience at NOF and as a partner at Hunter, an integrated marketing and public relations firm in New York City, to advance the field of bone health. In her spare time, she has also established the National Menopause Foundation, a not-for-profit organization created to help women cope with menopause-related issues. She will continue on its board.
Third-party links and references are provided solely to share social, cultural, and educational information. Any reference in this post to any person, or organization, or activities, products, or services related to such person or organization, or any linkages from this post to the website of another party, do not constitute or imply the endorsement, recommendation, or favoring of Hightower Holdings, LLC, or any of its subsidiaries, employees or contractors acting on their behalf. Hightower Holdings, LLC, do not guarantee the accuracy or safety of any linked site.
Podcast: Play in new window | Download | Embed