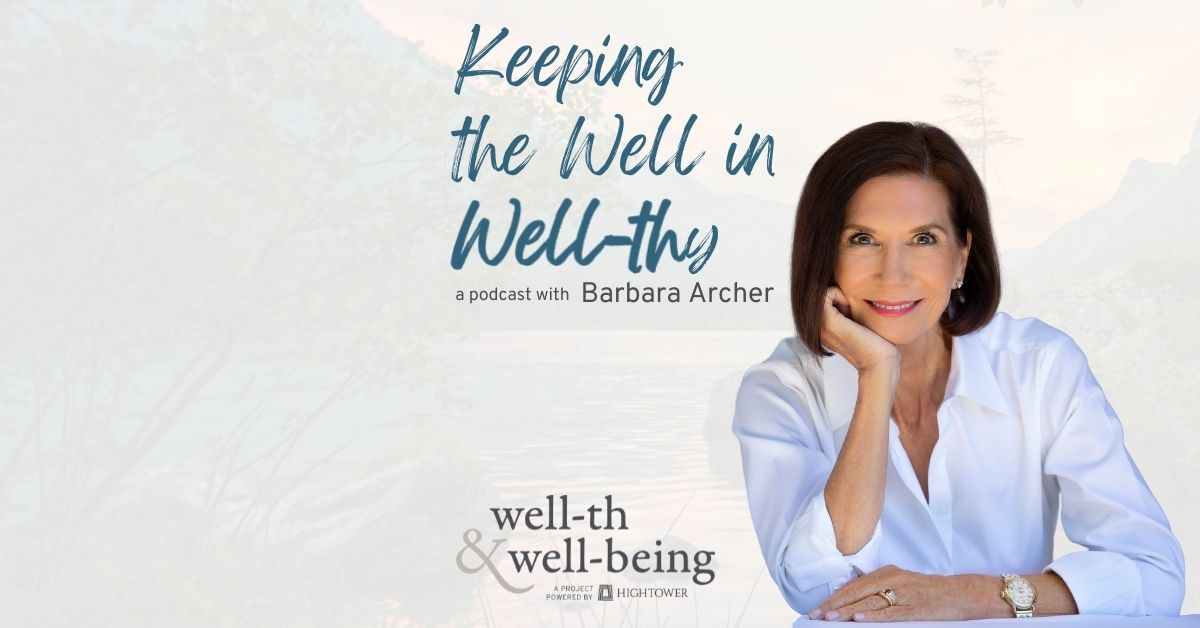 Keeping Active with the Pickleball Craze with Jennifer Lucore (Ep. 13)
Keeping Active with the Pickleball Craze with Jennifer Lucore (Ep. 13)
How do you stay in shape through exercise? Do you like team sports? Have you stepped out of your comfort zone to play a sport that might be out of the ordinary for you? 
Have you tried pickleball? 
Here is a game on a smaller court that you can start playing quickly. Let's learn about the physical and social benefits of this fun game.
In this episode, Barbara Archer is joined by her guest Jennifer Lucore, a 17-time USA pickleball association champion, a 2019 inductee to the pickleball hall of fame, a popular pickleball blogger, and according to pickleball news, the first lady in her sport. In 2018 she co-authored with her mother Beverly Youngren, the world's first-ever history book, 'The History of Pickleball: More than 50 Years of Fun'. She is here to share her love for pickleball with us and the adventure that took her in this direction, creating her successful career in the sport. 
Barbara and Jennifer discuss: 
The history of pickleball and how she got into the sport

The upsides of the sport and what you can gain from it 

The motivation behind writing a book about the history of pickleball

How pickleball has changed her life 

And more
Connect with Jennifer Lucore:
Connect with Barbara: 
About our Guest: 
Jennifer is a professional pickleball player, a global ambassador, and a 2019 Inductee into the Pickleball Hall of Fame (Yep, there is such a thing 🙂  it's news) and USA Pickleball historian. Her numerous GOLD medal championships include 17-time USAPA Nationals, 11-time Canadian Nationals, 6-time Huntsman World Senior Games, 6-time International Tournaments, 4-time Tournament of Champions, and many golds at the US Open Pickleball Championships and pro tours. She is also known to have her sidekick, doubles partner, Alex Hamner around her, for together they have achieved 5 USA Open/Pro National Championships (2011 – 2014, 2016).
In March 2018 she coauthored, with her mom, the sport's first-ever history book: The History of Pickleball – More Than 50 Years of Fun!
Jennifer Lucore is the sport's first "sponsored" pickleball player. In 2012 she was "sponsored" to play for Pickle-Ball Inc. of Seattle, WA. At that time there were a few players that could also be considered sponsored although they (or their parents) had ownership of a paddle or ball manufacturing company.
Third-party links and references are provided solely to share social, cultural and educational information. Any reference in this post to any person, or organization, or activities, products, or services related to such person or organization, or any linkages from this post to the website of another party, do not constitute or imply the endorsement, recommendation, or favoring of Hightower Holdings, LLC, or any of its subsidiaries, employees or contractors acting on their behalf. Hightower Holdings, LLC, do not guarantee the accuracy or safety of any linked site.
Podcast: Play in new window | Download | Embed