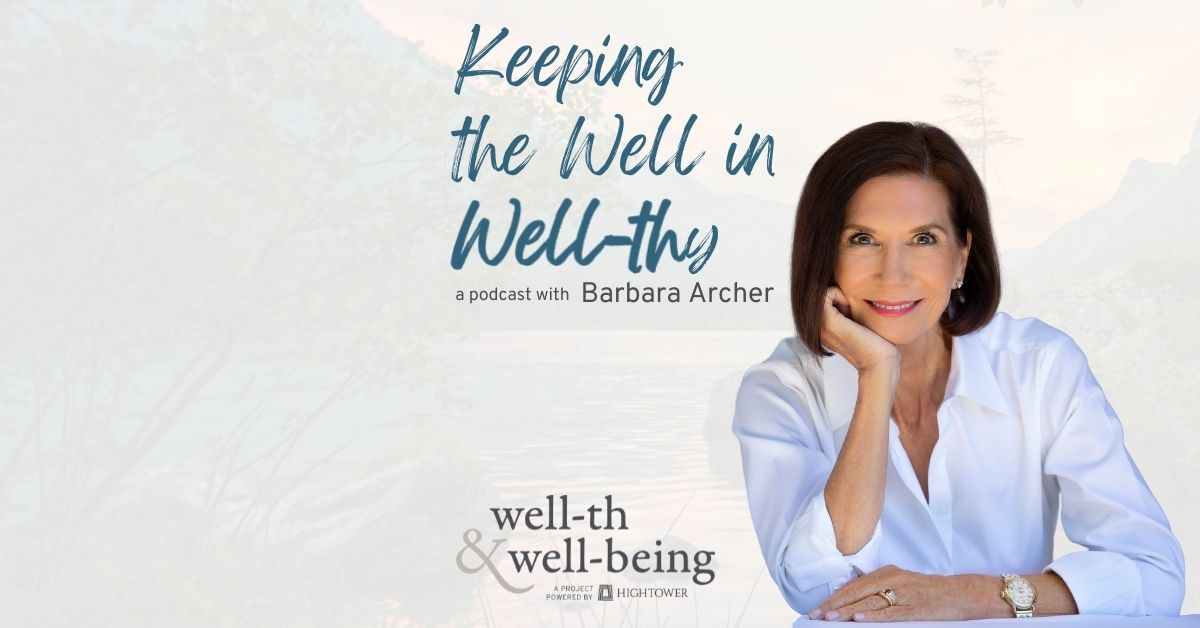 Prioritizing Mental Health in the Digital Age with Susan Reynolds (Ep. 19)
Prioritizing Mental Health in the Digital Age with Susan Reynolds (Ep. 19)
As the world becomes increasingly digital, the allure of technology has become all-encompassing. When growing up with mobile phones, smart watches, access to the internet, and many more digital devices that can pull us away from reality, it is easy to get sucked in and caught up, leaving us slightly addicted to this form of entertainment. 
Now, for many parents or guardians, it might be time to think about limiting screen time and how that can benefit your loved ones' mental health. 
In this enlightening episode, Barbara Archer is joined by digital well-being expert Susan Reynolds to discuss the pros and cons of social media and digital technologies. By examining the correlation between mental health and the overuse of social media, you'll gain a deeper understanding of the ways in which technology can affect a child's brain. By implementing practical steps to limit screen time, you can help a child strike a healthy balance between the online world and the natural beauty of real life.
Join us for an eye-opening discussion on the importance of setting boundaries around technology and promoting mental wellness in the digital age. 
Susan discusses: 
How she co-founded LookUp in her early days as a digital access expert, and her journey toward creating a digital well-being movement

The solutions she developed in response to the negative effects of digital technology on youth mental health and how the youth responded to it 

Practical strategies for overcoming digital addiction and overload by establishing a healthy tech-life balance that promotes mental wellness and fosters meaningful relationships

And much more!
Resources:
Connect with Barbara: 
About our Guest: 
Susan Reynolds has over 20 years of experience in digital well-being, youth leadership, and mindfulness. In 2019 she co-founded LookUp to discover, empower, and mobilize youth leaders who are taking action to raise awareness, inspire, and design a healthier, more inclusive, and responsible digital world. LookUp.live offers Innovation Challenges and grants for youth-led innovations, solutions, and advocacy campaigns as well as hosts an annual Youth4Youth Summit.
Susan teaches, speaks, leads workshops, and facilitates panels to educate and empower Gen Z to find and implement their own solutions to the detrimental aspects of social media and digital distraction. As a speaker at conferences in Copenhagen, London, and most recently in Saudi Arabia, she's brought her mission to a global audience. She offers in-services, assemblies, and conferences to education professionals through Massachusetts Partnerships for Youth.
Third-party links and references are provided solely to share social, cultural, and educational information. Any reference in this post to any person, or organization, or activities, products, or services related to such person or organization, or any linkages from this post to the website of another party, do not constitute or imply the endorsement, recommendation, or favoring of Hightower Holdings, LLC, or any of its subsidiaries, employees or contractors acting on their behalf. Hightower Holdings, LLC, does not guarantee the accuracy or safety of any linked site.
Podcast: Play in new window | Download | Embed