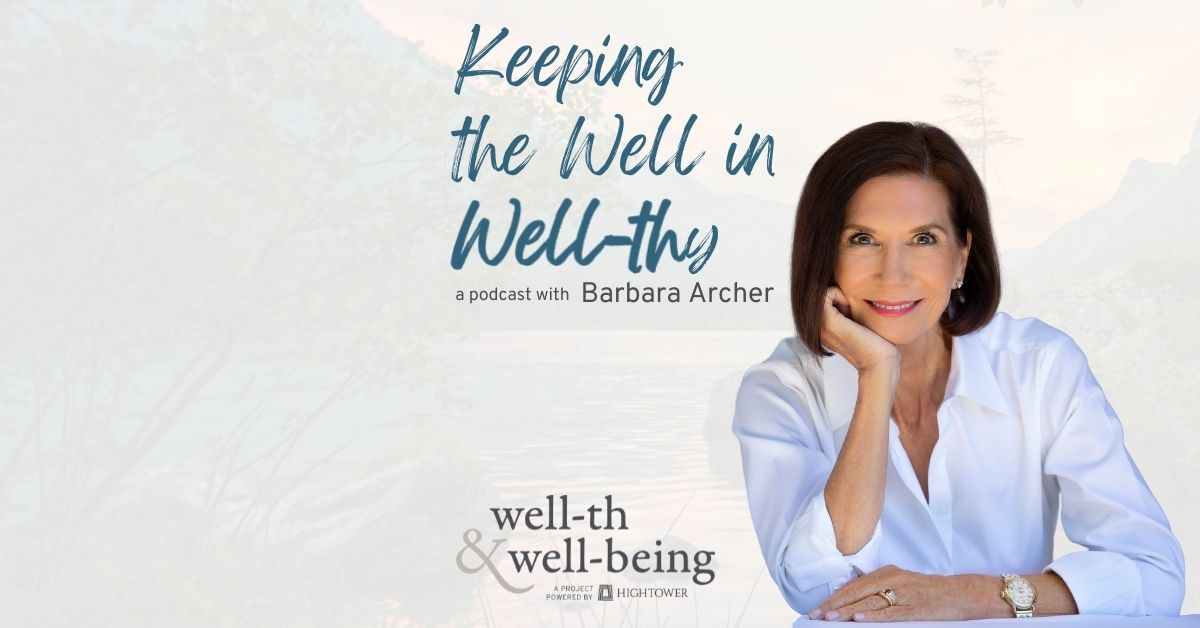 Rebooting Resolutions: Strategies for Achieving Success with Annie Wilson, Ph.D. (Ep. 21)
Rebooting Resolutions: Strategies for Achieving Success with Annie Wilson, Ph.D. (Ep. 21)
Are you looking for new ways to improve your personal strategies that you use in your daily life that can ultimately improve your overall wellbeing? When life gets in the way of your goals, it is important to keep yourself in check through a number of different strategies. 
In this episode, Barbara Archer is joined by Annie Wilson, Ph.D., behavioral scientist and lecturer at the University of Pennsylvania whose main focus is on consumer psychology and marketing. Annie is here to discuss all things wellness from how you personally define it in your own life to how you can start incorporating productive strategies that can increase your productivity.  
In this episode: 
Learn how to overcome fear and negative thoughts surrounding your finances by shifting your mindset 

Implement effective strategies to stay motivated and on track with your goals

Understand the crucial role of discipline in setting and achieving new financial objectives

Discover the benefits of "goal-stacking" and how it can help you accomplish multiple financial objectives simultaneously

Explore ways to transform your habits, mindset, and approach towards finances 

And more tips and techniques for improving your financial well-being!
Resources:
Connect with Barbara: 
About Annie Wilson, Ph.D.  
Annie Wilson, Ph.D. is a lecturer of marketing at the Wharton School at the University of Pennsylvania, and Annie has served as a senior behavioral scientist for Vanguard. She received a PhD in marketing from Harvard Business School and a BA in English and Psychology from Georgetown University. Annie's research interests include minimalism signaling in consumer behavior, and responses to resource scarcity.
Her research has been published in marketing journals for consumer research and consumer psychology and appetite, and she has been covered in Harvard Business Review.
Third-party links and references are provided solely to share social, cultural and educational information. Any reference in this post to any person, or organization, or activities, products, or services related to such person or organization, or any linkages from this post to the web site of another party, do not constitute or imply the endorsement, recommendation, or favoring of Hightower Holdings, LLC, or any of its subsidiaries, employees or contractors acting on their behalf. Hightower Holdings, LLC, do not guarantee the accuracy or safety of any linked site.
Podcast: Play in new window | Download | Embed