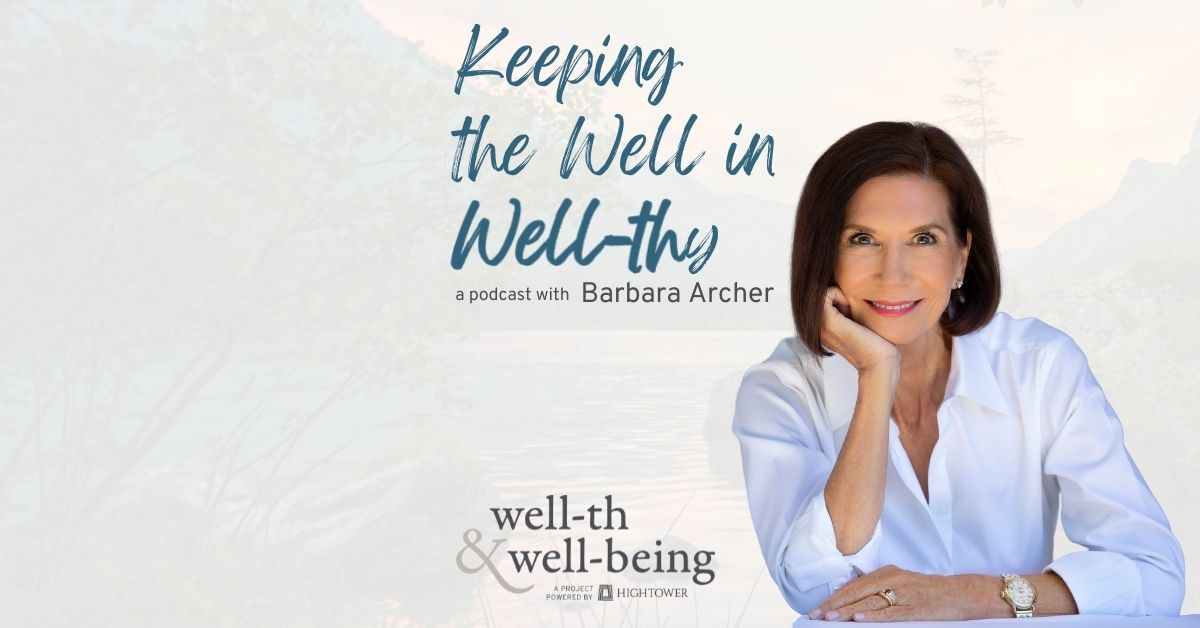 Eating Disorder Red Flags and Insights (Ep. 24)
Eating Disorder Red Flags and Insights (Ep. 24)
Have you ever noticed any odd eating habits from yourself or the people around you? 
In this episode, Dr. Ellen Rome, an expert in adolescent medicine, joins Barbara Archer to explain the warning signs, causes, and different types of eating disorders. The attention to this topic is widely overlooked and taking the time to understand the nuances of eating disorders can help you help a loved one. 
Dr. Ellen Rome discusses:
How to identify a number of eating disorders

The consequences of restrictive eating 

Treatment options for those who might be down this tough path

Respectfully approaching someone who may have an eating disorder

And more
Resources:
Connect with Barbara: 
About our Guest: 
Dr. Rome is the head of the Center for Adolescent Medicine at Cleveland Clinic, a board-certified pediatrician, and among the first board-certified adolescent medicine specialists, Dr. Rome, received her BA from Yale and her medical degree from Case Western and her master's in public health from Harvard.
Dr. Rome is a professor of pediatrics at Cleveland Clinic Lerner College of Medicine at Case. She has held leadership positions in organizations serving youth and chaired or served on numerous committees for the eating disorders for the Society for Adolescent Health and Medicine. And the medical care task force for the Academy for Eating Disorders and American Academy for Pediatrics.
Third-party links and references are provided solely to share social, cultural and educational information. Any reference in this post to any person, or organization, or activities, products, or services related to such person or organization, or any linkages from this post to the web site of another party, do not constitute or imply the endorsement, recommendation, or favoring of Hightower Holdings, LLC, or any of its subsidiaries, employees or contractors acting on their behalf. Hightower Holdings, LLC, do not guarantee the accuracy or safety of any linked site.
Podcast: Play in new window | Download | Embed