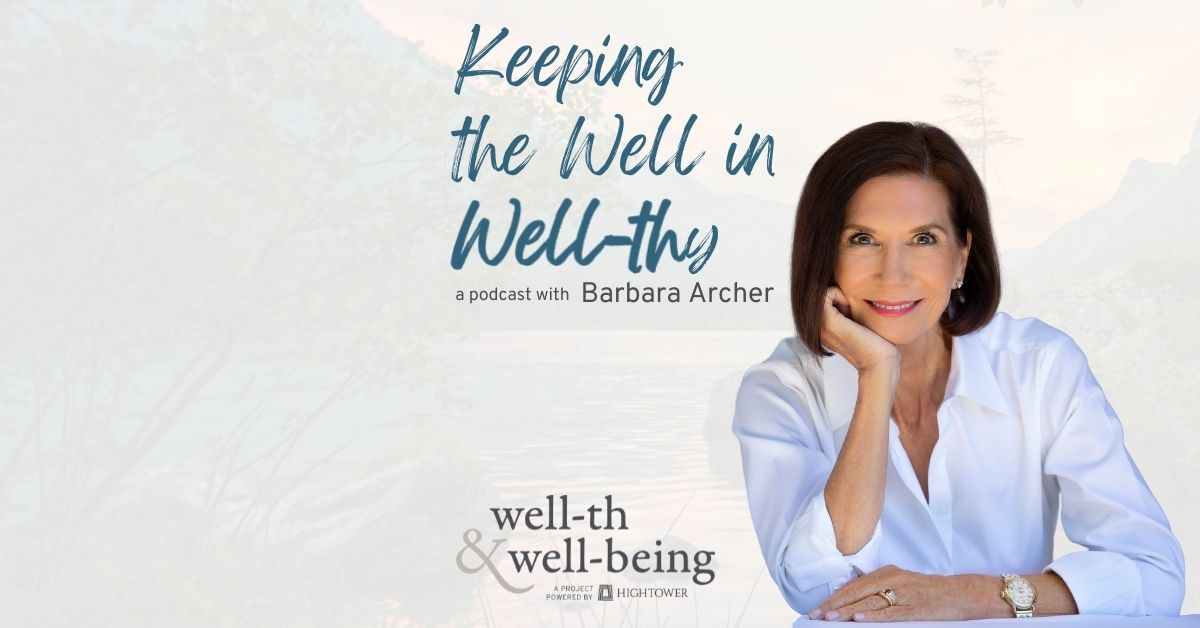 Unlocking the Potential of Students with Dyslexia with Dr. Rebecca Tolson (Ep. 25)
Unlocking the Potential of Students with Dyslexia with Dr. Rebecca Tolson (Ep. 25)
When you see kids acting out, have you ever questioned whether or not it is a behavioral challenge? A lot of times when children are asked to take part in group activities or public speaking, they can get nervous and pull away due to embarrassment or not thinking their reading skills are adequate enough compared to their peers. If you are dealing with a kid that expresses these concerns, it might be a good idea to look into dyslexia. 
In this 25th episode of Keeping the Well in Well-thy, Barbara Archer is joined by Dr. Rebecca Tolson. They discuss dyslexia and how to support students with dyslexia. Dr. Tolson emphasizes the importance of early identification and intervention, direct instruction in reading for all children, and structured literacy. 
Rebecca discusses: 
Personal experiences in this field and recommends assembling a team to help a child or adult with dyslexia make good progress

The importance of being patient and empathetic towards children with dyslexia

Some helpful resources for dyslexia 

And more
Resources:
Connect with Barbara: 
About our Guest: 
Rebecca Tolson began her career in education as a fifth grade teacher, and later transitioned to teaching both children and adults with learning disabilities. She specializes in using structured literacy techniques as intervention for dyslexia and dysgraphia.
Dr. Rebecca Tolson teaches as an adjunct professor for Walsh University in the Masters of Dyslexia therapy program, and chairs the Ohio Dyslexia Committee and serves on the Ohio Dyslexia Legislation Committee. 
Third-party links and references are provided solely to share social, cultural and educational information. Any reference in this post to any person, or organization, or activities, products, or services related to such person or organization, or any linkages from this post to the web site of another party, do not constitute or imply the endorsement, recommendation, or favoring of Hightower Holdings, LLC, or any of its subsidiaries, employees or contractors acting on their behalf. Hightower Holdings, LLC, do not guarantee the accuracy or safety of any linked site.
Podcast: Play in new window | Download | Embed